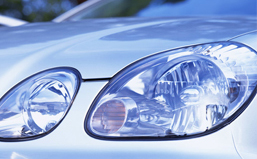 "Don't incinerate it! Don't pour it down the drain! Don't pollute!"
Shinko Co., Inc. is an end-of-life vehicle dismantler and dismantled vehicle crushing contractor, licensed under the Japanese End-of-Life Vehicle Recycling Law.
Since the day we established our plant, our corporate philosophy has been: "Don't incinerate it! Don't pour it down the drain! Don't pollute!" As an industry leader, we are involved in the drive towards greater environmental awareness, and are contributing to global environmental conservation.
Through recycling, which is based on the concept of everyone co-existing and mutually benefiting, we are striving to lessen the burden on the local environment and are helping to make a better environment for the future. In this way, we are contributing to the creation of a society that supports recycling. "The environment" is now a common issue for all the people of the Earth, transcending all national boundaries. Although we think of vehicles as being for our benefit, we often fail to understand the environmental pollution they cause. It is vitally important that we confront this pollution issue!


Our company is aiming to be a company of the future, i.e., one that supports the global environment and uses end-of-life resources efficiently.


Name
Shinko Co., Inc.
Establishment
November 1994
Representative
Susumu Fukushima
Address
958 Matsumori, Kasuga-cho, Tanba-shi, Hyogo 669-4264, JAPAN >>Access Map
Tel
+81-795-75-2211
Fax
+81-795-75-2212
Capitalization
3,000,000 yen
No. of employees
28
Company site area
8,000 m2
Vehicle pool area
5,000 m2
Business details
● In accordance with the End-of-Life Vehicle Recycling Law, the acquisition, dismantling, and processing of end-of-life vehicles prior to crushing, etc.
● Sales, etc., of used vehicles and used vehicle parts, both within Japan and overseas
Trading banks
● Sumitomo Mitsui Banking Corporation (Sasayama Branch)
● Nakahyogo Shinkin Bank (Kasuga Branch)
● Tanba Hikami Agricultural Cooperative (Kasuga Branch)


Shinko Co. Inc., (Kasuga Automotive Recycle)
958 Matsumori, Kasuga-cho, Tanba-shi, Hyogo 669-4264, JAPAN